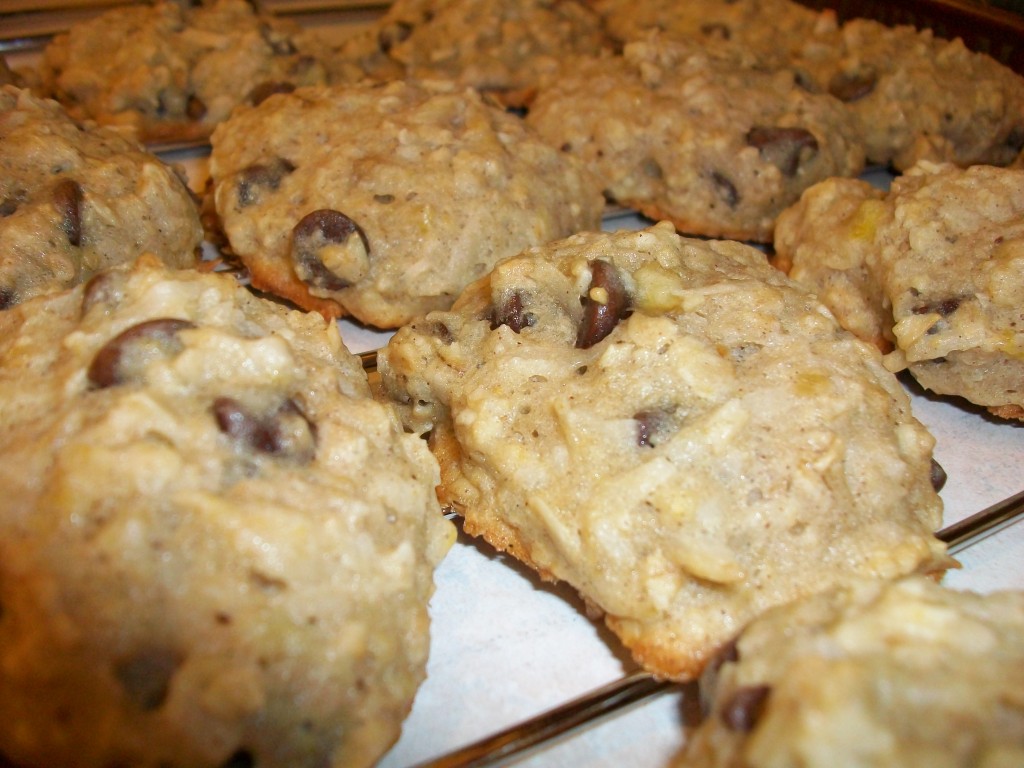 Dear Chivalrous Chefs and Other Classy Culinarians:
Shortly after Christmas–because I hadn't consumed nearly enough sugarplums, and my cupboards abounded in leftover coconut and chocolate–I dusted off this recipe and was reminded, with nostalgia, how I used to bake these toothsome treats for my kidlets. Back that one time when I toiled every day to make sure there were nuggets of delight for my offspring to om-nom on after school. Healthy nuggets of delight. Which, for me, simply means that there must be something natural like coconut or bananas in them to offset the chocolate and butter. Also they need to be easy, as I am a lazy old chick.
Well, my dears, these Banana Nugget Cookies are it! They fit the lazy-pazy-pantaloon bill. Because all you have to do is dump everything in a bowl, mix it up, throw it out, bake it done, and then eat. And eat some more. And bask in the health of the bananas and coconut, knowing you are probably losing weight due to the excess healthiness of these cookies. Very very probably.
Oooookay. So. These are exceedingly delish and addictive. And here's how you make them:
Ingredients:
3/4 cup shortening (All right, all right. Don't have a heart attack. No, that's it. Just don't have a heart attack. Shortening can cause those. I'm thinking you could sub in applesauce for this. Although I've never tried it, but I'm pretty nearly positive it would work fine.)
1 cup sugar
3 very ripe bananas (Very. Nothing against nearly ripe bananas, but I have it on good Betty Crocker authority that so-ripe-they-are-black bananas are the best to use here. So go with those.)
1 egg (Poor lonely little thing. You could try two to keep it company, but I totally don't recommend it.)
1/2 tsp salt
1 1/2 cups quick oatmeal (Not slow oatmeal. Not old fashioned. Quick.) (Okay I lied. I used old fashioned in the pictures below because I was out of quick and it was totally fine. So, whatever works. Except steak. Don't use steak. That won't work.)
1/2 tsp cinnamon (Yum. Thank you Madagascar for giving us your tree bark.)
1 1/2 cup flour
1/2 tsp baking soda
1 small package chocolate chips (Psh. Use however much you want. Just make sure they're semi-sweet. I mean it. I've never tried milk chocolate in this recipe, but I'm pretty sure you'll have seizures if you use it. Semi-sweet, please.)
1 small package coconut (Don't leave this out. I beg of you. Although maybe shredded carrots would work if you hate coconut. I don't know why. I just felt "shredded carrots" come over me.)
1 1/2 tsp vanilla
Method:
-Mix all ingredients in order listed
-Take a 15 minute break, because this is exhausting
-Drop by spoonfuls onto greased cookie sheet
-Take another break. Long enough to read InStyle Magazine. You're sweating now.
-Bake at 350F for 12 minutes
To make bars, because really, who wants to wait for 3 trays of cookies?:
-Add 1/2 to 3/4 cup drained crushed pineapple in place of one banana. Spread in greased 9" x 13" baking pan and bake for 40 minutes.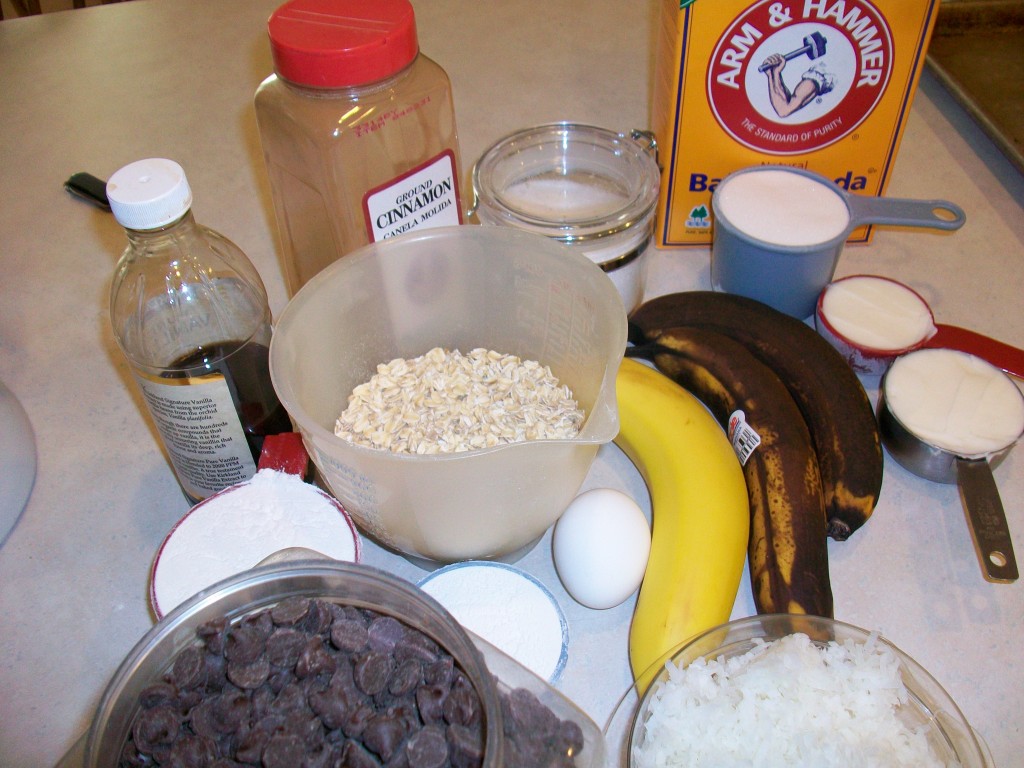 Note that one of these things is not like the others. Yep. The albino banana. Don't say anything though. It doesn't know.
Action shot of the sugar dusting the totally healthy shortening which could also be applesauce maybe if it works.
Overripe bananas trying to make the ripe banana feel like part of the group.
Okay, I'm tired. Here's the rest of the stuff. Note the chocolate chips which are semi-sweet and not causing you seizures.
Are you convinced how easy this is yet? No? Well, here's a video. Of really bad quality. I don't even know why. I processed it twice. But you get the idea. It's easy. It blends. It sounds like it is hailing in my Kitchenaid:
See?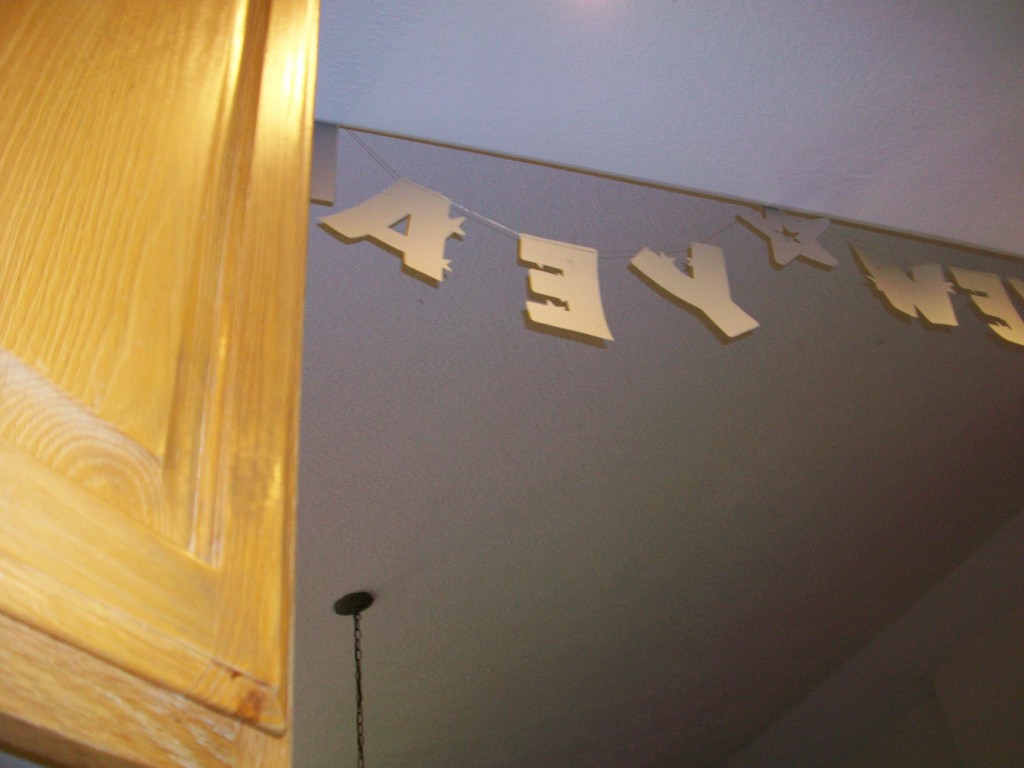 This is a random shot my camera took when I laid it down after filming the Great Ingredients Integration. Note the Happy New Year sign. I don't lie. It was right after Christmas.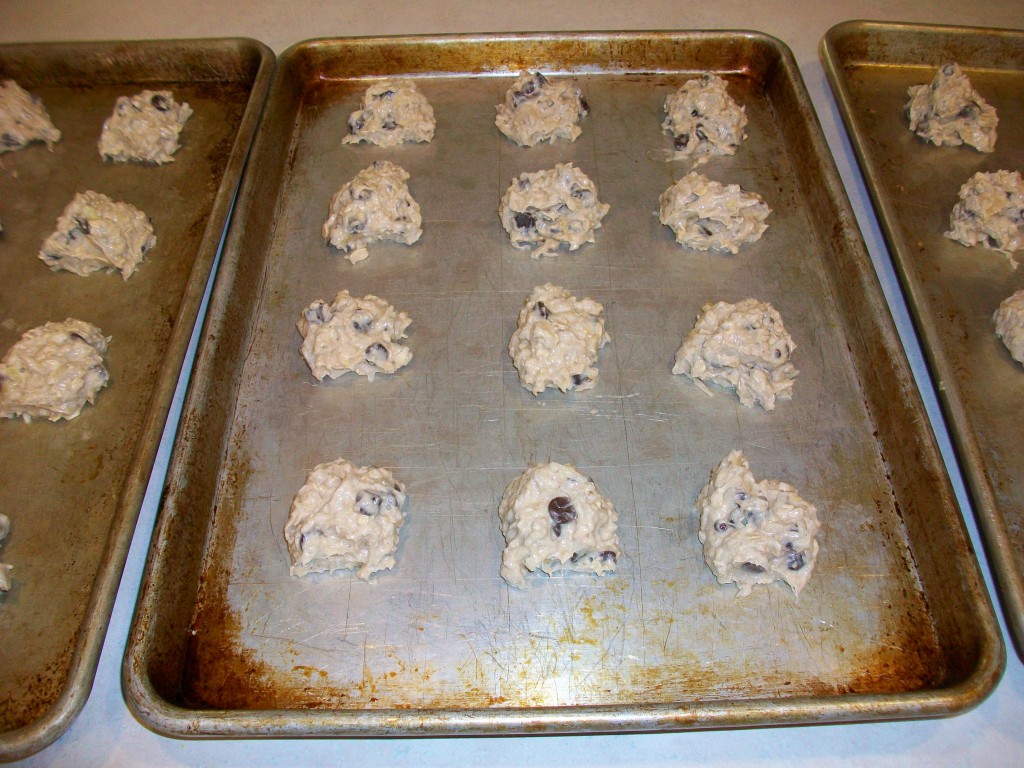 Well-loved cookie trays. None of those namby-pamby perfectly silver trays for me! Give me disgusting trays or give me something a whole lot better from Williams-Sonoma! That's what I say.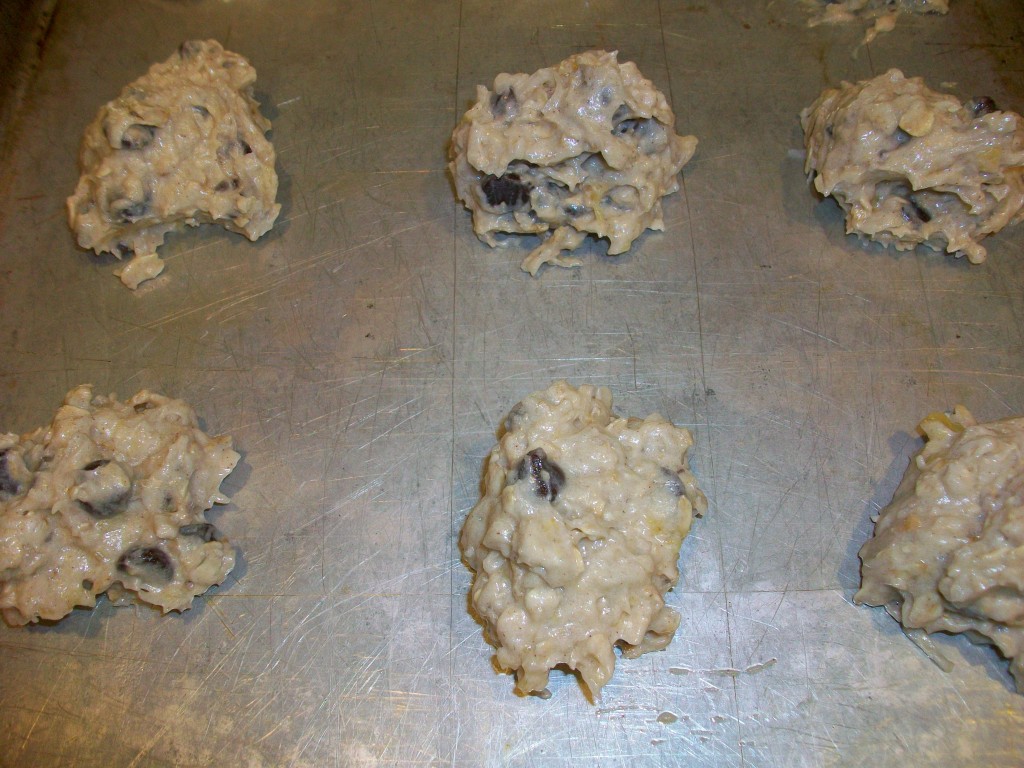 Close up of the cookie dough. See how nice and moist it is? Applesauce instead of shortening might actually turn these into coconut chocolate chip cookie gravy, come to think of it.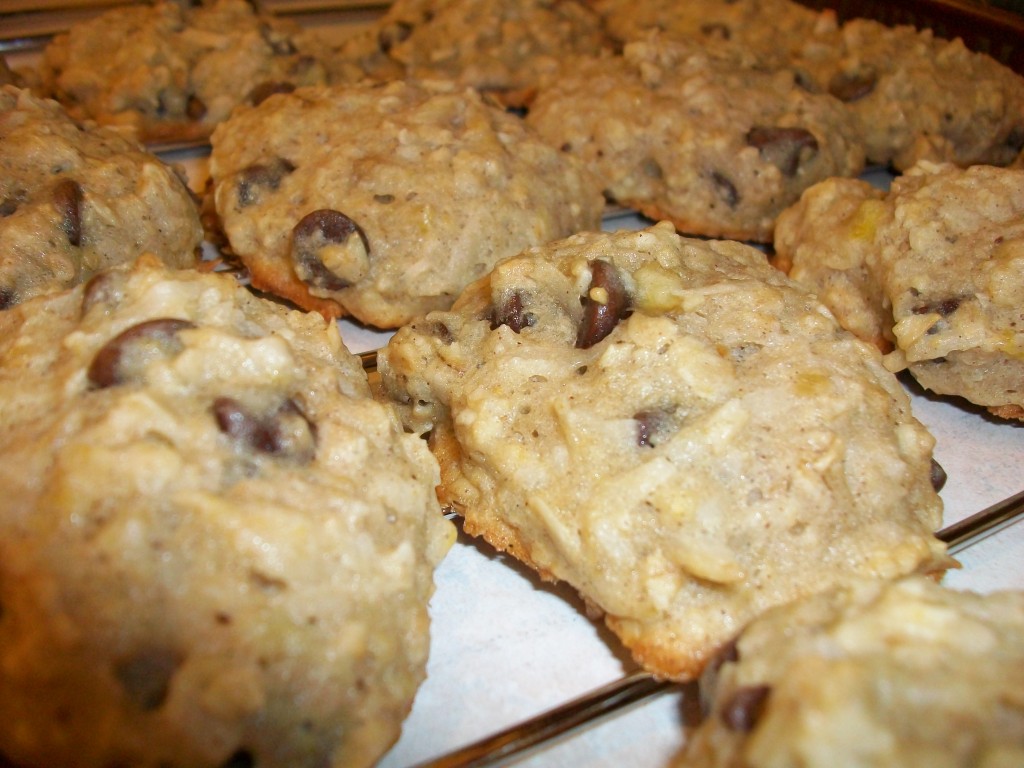 MyOhMy. These are so delish. And the house smells fabu. And LOOK at them! They are so nom-a-licious. I might have to go make another batch now. Please, you go make some too. Just don't add steak. Your children will thank you.